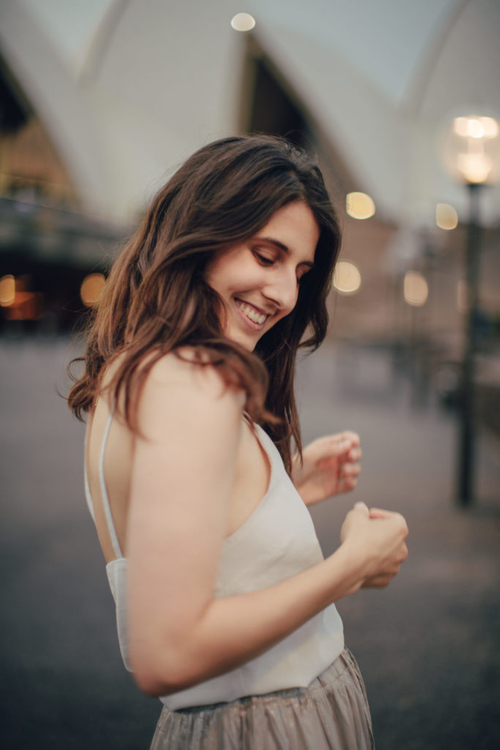 Emma Wright
Photographer
HI! I'M EMMA
I'm a plant-based food lover, serial hair flicker, eco-warrior, sass queen and self-diagnosed crazy cat lady who can't own cats because of her husband's allergies. I'm all about ethical living, sustainable living, thrift shopping and trying new vegan cafes.
Apart from being a photographer, I'm also an ethical and sustainable fashion advocate so if you look hard enough (or maybe not so hard), you'll find a whole heap of pictures of me doing hair flicks and other strange poses all for the 'gram and for sustainability!
I have a soft spot for mouthwatering vegan food from my favourite vegan eatery; Shift Eatery in Surry Hills (let's head there for coffee and a vegan Rueben sandwich sometime!) I'm obsessed with Malibu cocktails and will eat rum soaked Christmas cake as soon as it's socially acceptable. My favourite food is fresh pancakes smothered in pure Canadian maple syrup and fresh strawberries.
In July of 2011 I packed up my bags and left Brisbane to experience life in Sydney - and gee wiz what an experience it's been!
I'm now sharing this adventure with one husband and two kids (and a very big wish from one specific 4 year old for a dog).