Fit to your Unique vision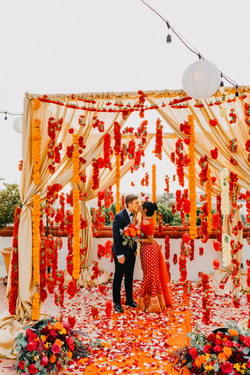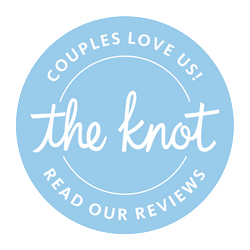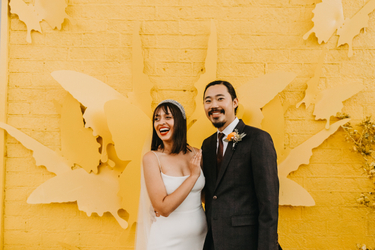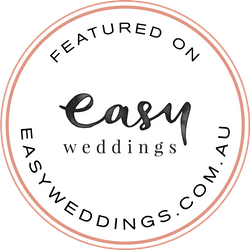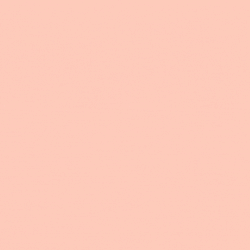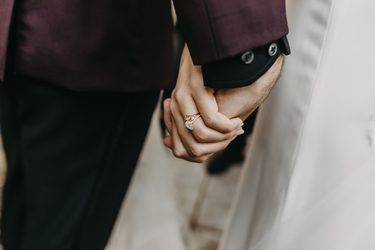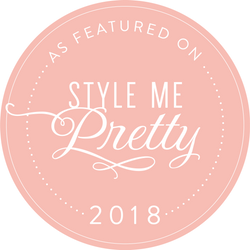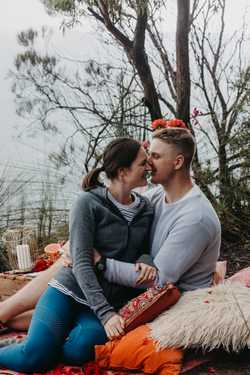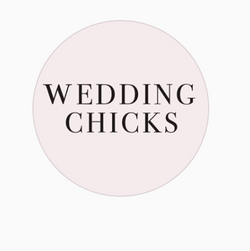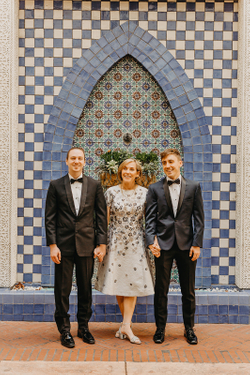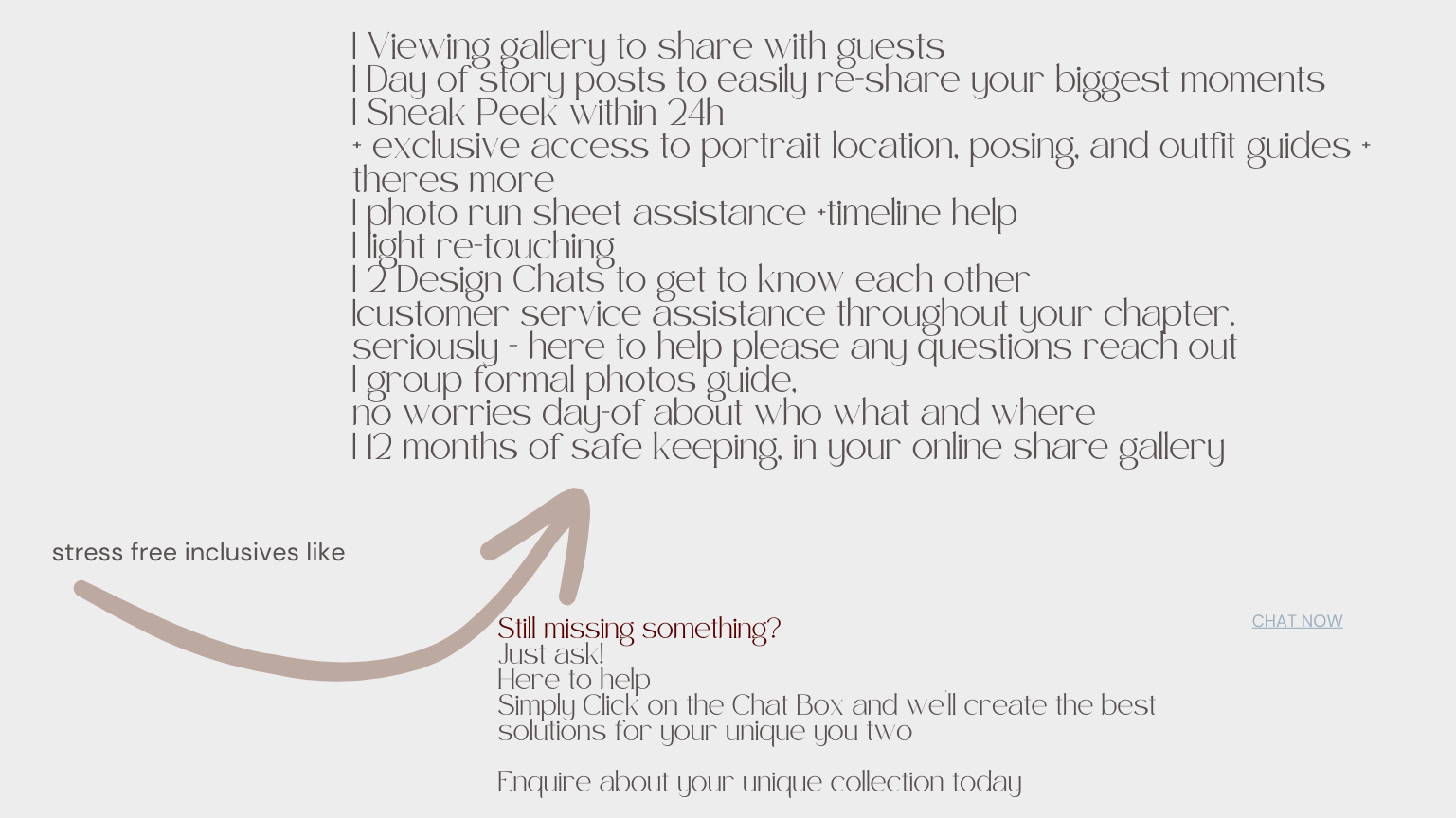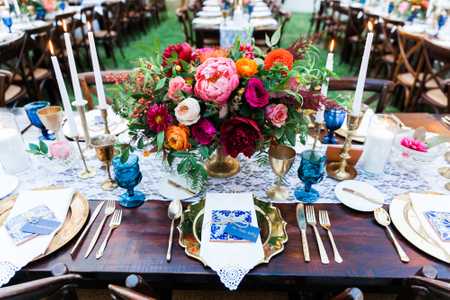 ALL COLLECTIONS ARE CUSTOMISABLE to fit your unqiue celebration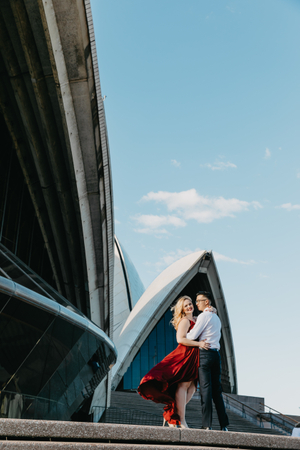 JUST RIGHT
pre-wedding | engagement
portraits w/ two outfits
+ All final digitals
1 location
8 hours Wedding Coverage
All Final Digitals on custom drive
12x12" [30x30cmArchival Wedding Album
Complimentary boudoir session
[ +7500 ]
+Add Video? [+3500] social short incl. + highlights up to 7 min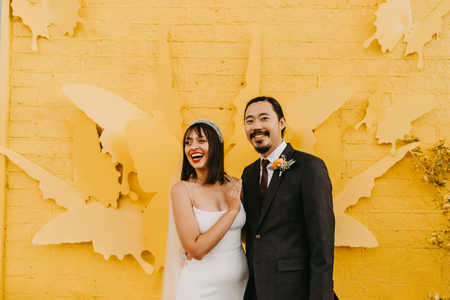 JUST Enough 
pre-wedding | engagement
portraits
two outfits
+ 50 Finals
6 hours
+ All High Res Final Digitals
Complimentary boudoir or custom drive
Download your finals instead? [4000]
easy answers to your most asked q's
"How would you describe your style?"
Mainly our team shoots with an editorial / fine art /natural style can candid moment capture in-between
simply put from this technique your most
honest, authentic moments are created, and captured for you to cherish for generations.
"We have a destination wedding,
what's the additional cost there?"
A Custom quote is highly recommended in the case of destination weddings + travel
the easy answer is -
Collection + Airfare + Hotel
What is a "Destination" considered?
a drive greater than 100km/100miles drive of the
Sydney downtown/cbd area // Los Angeles Downtown
"How do we pay?"
You'll secure tour wedding date/session with a
50% advance to hard lock in the date
| also offered is our personal payment options of 3, 6, or 10 payments, available for your convenience(weddings are a lot we get that).
We also accept, and offer Paypal, Visa/MC, and direct bank transfer.
We do not accept check or use any other apps.
"What's your turnaround time, after the event?"
Once your wedding comes up for edit, it only takes 5-7 business days to complete
+ upload time. So this can range anywhere from 10-60+ days after your wedding, dependent on how busy the time of year your wedding is being held in.
Busy season can be generally weddings in
____Northern Hemisphere, June-November.
____Southern Hemisphere is busy September - March.
[Expedited service available additionally available full turnaround within 7 days of your event]
"Do we come to your studio to meet?"
We'll do a Video Chat [FaceTime/Zoom] for the your design meetings.
Once your date is secured, we'll set up a time to meet and do a walkthrough of your venue and possible portraits locations
+ your second design call to get into the nitty gritty of it
"Do you always have a second photographer?"
Yes, unless we custom build to a specific budget.
"What areas do you cover or travel to frequently?"
Frequently shooting weddings and family legacy chapters in Sydney - Greater Area (inclusive of CBD, Eastern Suburbs, Northern Beaches, Blue Mountains)
+ venues with a dance floor and heart warming moments world wide!